Mark the Occasion with a Meaningful Graduation Gift
Graduating amid a pandemic can be tough, especially for those who were looking forward to all the pomp and circumstance of their commencement. Even though many ceremonies and celebrations won't be possible, graduates still deserve an opportunity to commemorate their years of hard work. Luckily, we have several custom gifts for graduation that are the perfect for honoring any recent grad.
Finding the perfect graduation gift can be challenging even in the best of times. Right now, it can be seem downright daunting. However, personalized gifts go the extra mile to leave an unforgettable impression. They help to remind grads of just how hard they worked to achieve their goals and how much you respect their 4 years of blood, sweat, and tears. ForAllGifts offers a wide variety of personalized graduation gifts to choose from. So, if you're wondering what to give a graduate for a gift, this is the perfect place to start!
Engraved Graduation Gifts
Even without a graduation ceremony, an engraved gift featuring your recipient's name, accomplishment, and date of completion will offer a tangible reminder that their hard work paid off. An engraved photo dog tag pendant is one understated way to recognize those who appreciate timeless keepsakes. Opt for a photo of your grad in their cap and gown, or any other that represents their school or college experience. It's a perfect way to celebrate their accomplishment.
Our custom photo dog tag is an excellent engraved graduation gift for a son, brother, grandson or nephew. It's easy to wear under clothing or to add to a personalized keychain, so it's always close at hand. For the ladies, a personalized graduation name bar necklace is a popular option. It makes a beautiful custom graduation gift for daughters, granddaughters, nieces, or friends.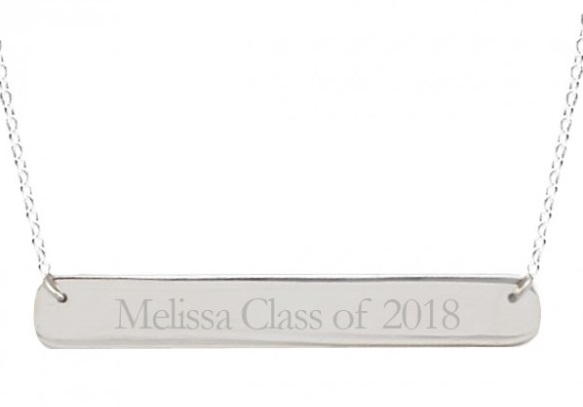 Customized Gifts from the Family
Looking for something they can add to their bedroom or apartment décor? Both useful and sentimental, our personalized graduation keepsake box features a custom photo and inscription. It's the perfect place to store memories, from ticket stubs to cap tassels and all other pieces of memorabilia your grad treasures most. Our custom 3D photo tower crystal keepsake is another showstopper, exhibiting a favorite photo of your favorite graduate etched into crystal. We also offer a variety of personalized picture frames to display special moments.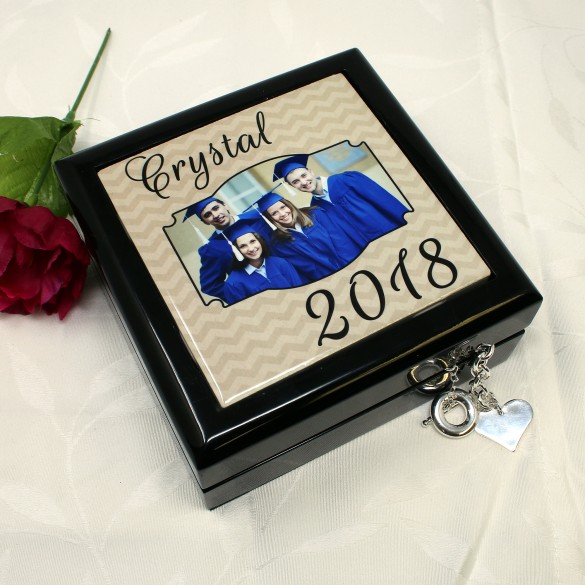 Customized graduation gifts speak in a way that's more meaningful than a check or cash. This is especially important today, when the recognition of their achievement is likely already lacking. Giving them something that goes that extra mile to acknowledge their accomplishment can make all the difference in the world.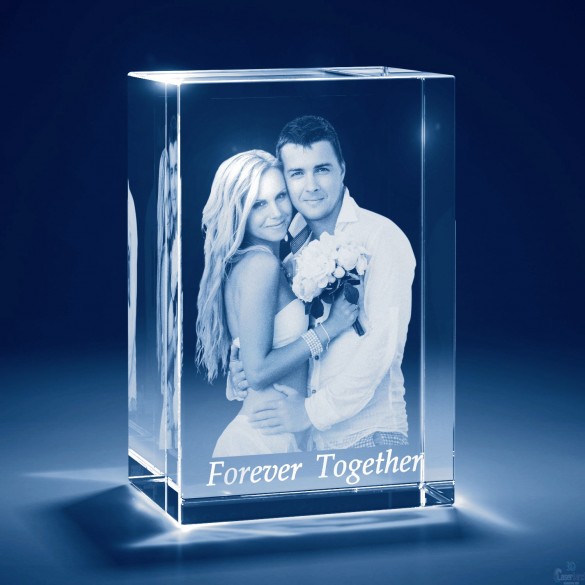 For more information about our gift options or customization services, don't hesitate to reach out to the ForAllGifts team today. We're happy to answer all of your questions and help you find the perfect present for the graduates in your life.