Give the Gift of Nature with Our Outdoor & Gardening Products
If you're staying at home more than usual during the Coronavirus (COVID-19) pandemic, it makes sense to turn your outdoor space into an oasis of peace, fun, and pleasure. Many people are investing more time and energy into their lawns and gardens these days. Consequently, personalized garden gifts and outdoor décor make timely and popular presents for birthdays, anniversaries, and other occasions. ForAllGifts has a wide variety of personalized outdoor gifts that'll make you (or any lucky recipient on your gifting list) smile.
Outdoor Décor Gifts
A personalized wooden wheelbarrow blossom kit is an ideal addition to any patio, deck, or garden. This is also a brilliant gift for those with just a small balcony or window ledge for planting. The simple style fits many different décor preferences; simply customize the message and enjoy a top gardening gift that keeps on giving with lovely blooms.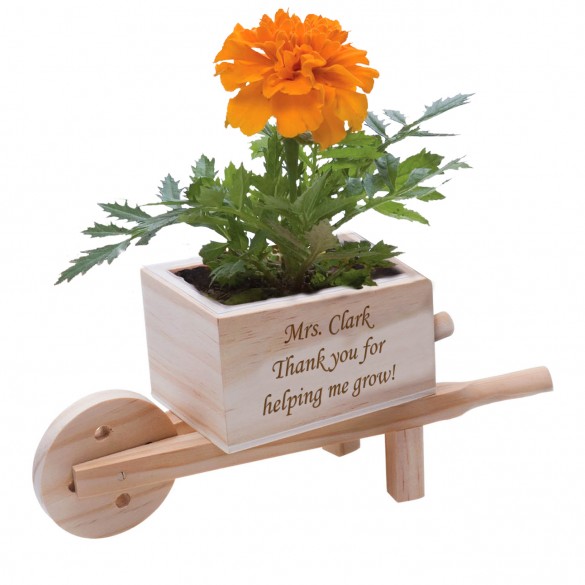 Another great personalized outdoor gift is presented in the form of our engraved wind chimes . They're a great option for those who don't want to be tasked with the upkeep required by a plant. Our wind chimes are beautifully tuned and of the highest quality. Each is engraved with your recipient's name or special message on the clapper.
Personalized Tools for Gardening
For those who love spending time in the garden, customized gardening tools are an excellent gift choice for any occasion. Personalized outdoor gifts are thoughtful, practical ways to show your fondness for teachers, aunts, mothers-in-law, and anyone else who loves their outdoor space. We also offer custom multi-tools and other related products to perfectly complete any gardening tool set.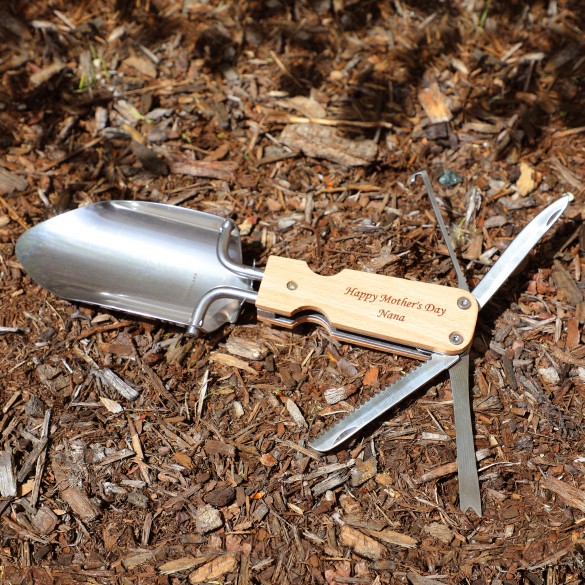 Custom Outdoor Home Gifts
If you're searching for a lovely housewarming gift for a friend or perhaps an addition to your own home, consider our personalized slate plaque. It's a classic and inviting way to welcome family and friends to your residence. The attractive and durable plaque pictured below features the silhouette of three evergreen trees, along with a family name above and "established in" date below. Custom family tree plaques and personalized flower vases make wonderful gift options, as well!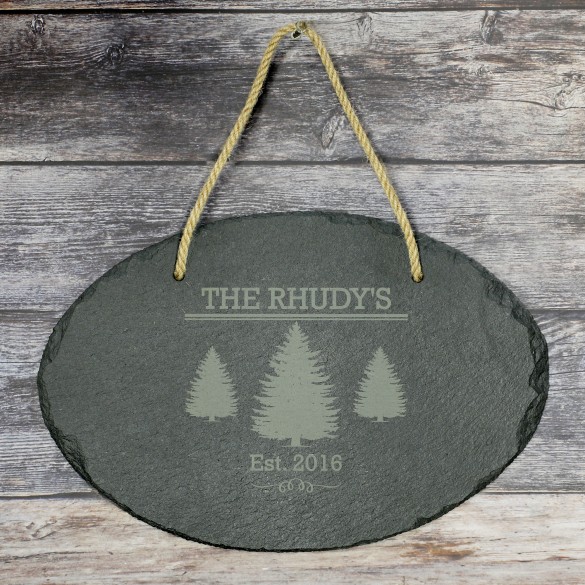 Whether you're shopping for yourself or a loved one, ForAllGifts has all of the personalized products needed to make a birthday, anniversary, or other celebration truly memorable. Take the time to browse our collection of outdoor and garden gifts. Don't hesitate to reach out to our team with any questions about our customization options. We're here to help you find the perfect custom gift for your needs, and we'll work with you to make sure you get exactly what you're looking for.
For more information about our personalized gifts, contact us today!