Paying It Forward: Top Gifts for Essential Workers
Some may consider 2020 to be a complete train wreck, while others may view it as an opportunity to reset their priorities and general life outlook. In a year where uncertainty has reigned, there's one thing about which we can all be 100% positive. Essential workers have been nothing less than heroic in keeping things running during this difficult and unpredictable time. They have and are continuing to log long hours to keep shelves stocked, infrastructure intact, and medical facilities up and running. That's just a few of the many things they've done to hold our world together. Considering all they have done for us, a simple "thank you" can mean a lot. Luckily, with the personalized gifts on our site, it's easy to show your gratitude!
Find the Best Personalized Gifts for Medical Professionals, Postal Workers, Construction Workers & More
After all of the amazing strength and dedication essential workers have displayed, a huge "thank you" is in order. Our customized gifts provide a truly meaningful way show your profound gratitude toward the essential workers you know and love. Such tokens of regard are more personal and tailored to an individual than a generic gift basket, card, or flower arrangement. Personalized gifts and custom engraved gifts for essential workers such as nurses, doctors, retail workers, construction professionals, mail carriers, and more go a step further to show that you really care. There's nothing one-size-fits-all about a custom present; that's what makes it so special.
Is there a special nurse in your life, our personalized nurse gifts can make a huge impression. Whether you choose a "Real Heroes Wear Scrubs" custom coffee mug or a personalized CamelBak engraved with the nurse's prayer, you'll let the nurse in your life know that their work means the world. Pictured below is our Nurse's Prayer Pendant, a personalized jewelry gift that's a great way to thank any beloved nurse.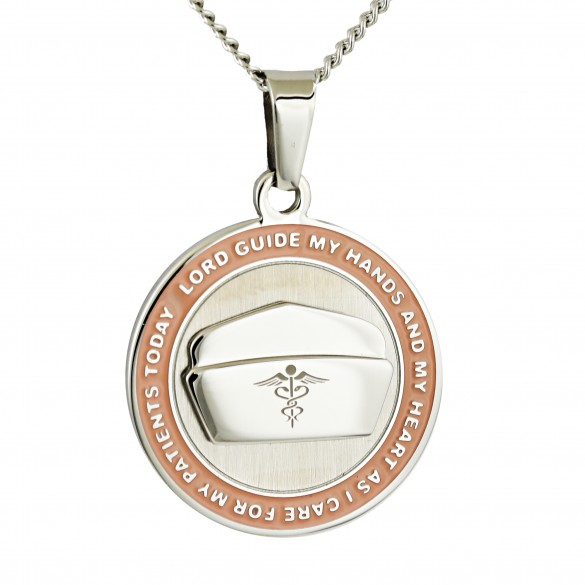 Nurses aren't the only ones working hard and taking risks on the front lines. Doctors, dentists, optometrists, medical assistants, in-home health aides, hospital orderlies, and many other medical professionals also deserve some recognition. One great way to give it to them is by gifting them with our Real Heroes Wear Scrubs personalized tote bags, pictured below this paragraph.
For medical other essential workers, the best custom gifts to say thank you might be ones they can use while on the job. One great example is the ever-popular personalized face mask. While we have many to choose from, we feel that our Essential Warrior face masks and gaiters are among the most fitting, as they recognize and celebrate the strength and bravery our essential workers display on a daily basis.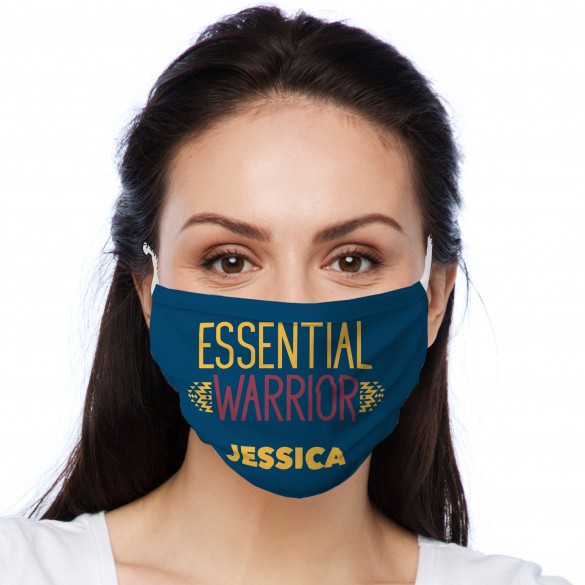 A custom travel mug is another great choice. A big mug filled with hot coffee to power workers throughout the day is a gift that will never go unappreciated. This is especially true when it is engraved with a special message letting the worker in question know they aren't going unappreciated either. The emotional validation and display of admiration and affection will help them to get through even the toughest of work days. Our custom bamboo travel mugs, which are visible in the following image, are just one shining example.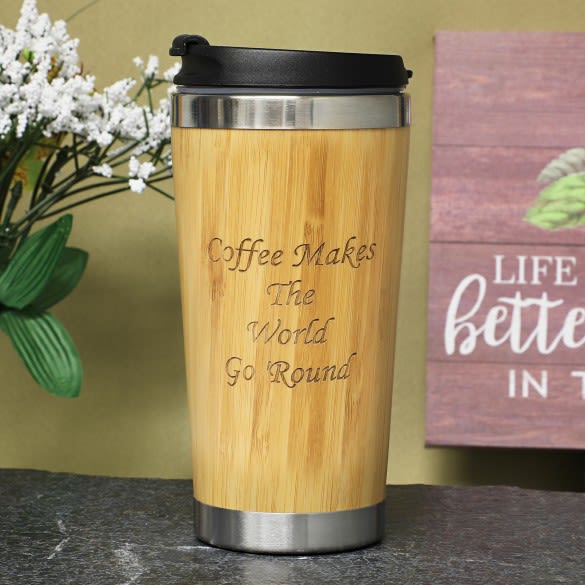 Engraved gifts are also a great option, as they offer a permanent way to say "thank you" with a monogrammed jewelry box, holiday ornament, or a useful everyday item like a pocket knife for him. If choosing to go the whimsical route, we suggest our custom 3D photo crystal keepsakes. The item displayed at the end of this paragraph is our Heart Shaped Crystal 3D Ornament. While the picture shows a romantic photo of a couple, this can be changed to include any image of your choice. It's a great way to get creative in your expression of gratitude. These ornaments will remind essential workers how appreciated they are every holiday season. Some may even elect to keep them displayed in a prominent place the whole year through.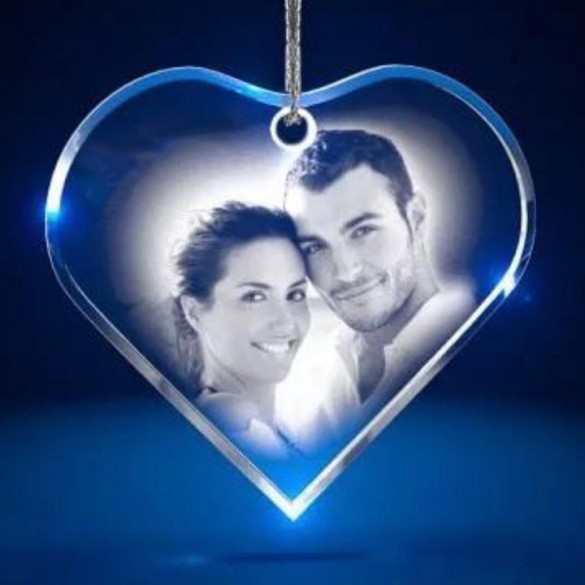 At ForAllGifts, we have a personalized item for every essential worker on your list! Take your time to fully explore our customizable gift options. If at any point you have questions about our products or customization services, feel free to contact us at any time!