Delight the Bride & Groom with Customized Wedding Gifts!
The 2020 wedding season has looked and played out in a very different way as compared to any previous year due to the COVID-19 situation. Many couples have chosen to postpone their weddings or opt for smaller ceremonies. Some have even just decided to elope. Right now, it's more important than ever to show newlyweds you care and wish to share in their happiness. A customized wedding gift is perfect for helping you to do just that. This is true whether you'll be attending a wedding in person this fall or sending your best wishes from a distance.
Personalized wedding gifts are a great way to send your love while attending weddings & receptions or choosing to play it safe and stay home. At ForAllGifts, we have a wide variety of customized wedding gifts to choose from. We have options for brides and grooms who are starting a new life together from scratch, traveling the world, or already established in a home.
Personalized Wedding Gift Ideas
If your recipients are travelers, the right personalized wedding gift might be an elegant laser engraved wine glass, specifically, one engraved with geographical coordinates. All our custom coordinates gifts are engraved with the latitude and longitude of where a special event took place. This can be a wedding, honeymoon, reception, engagement, or anything else of significance. Many are also decorated with the couple's names and the occasion being marked. A great example is presented by our 21 oz Custom Coordinates Stemless Wine Glasses, which is pictured below this paragraph.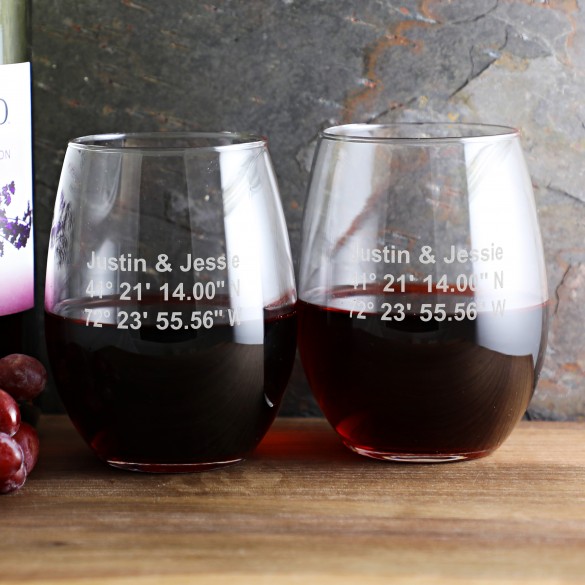 If the new Mr. and Mrs. happen to be homebodies (or are looking to furnish their first home) something a little more practical might be in order. This could include gifts such as personalized kitchen utensils and household supplies. His and Hers coffee mugs, a one-of-a-kind custom engraved cutting board. For a visual aid, we're including an image of our Tree of Hearts Maple Trench Cutting Board, engraved with names and a date.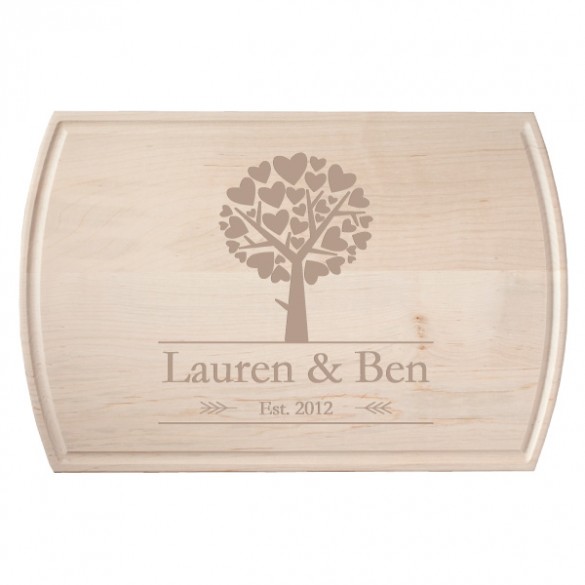 We also present an array of affordable options when it comes to choosing the best custom presents for the wedding party! Personalized gifts from the groom to his groomsmen are a great way to say "thank you" to the best friends and family members who've always had his back. Among our customized gifts for groomsmen, you'll find high-end engraved lighters, humidors, flasks, pocket knives, flashlights, and more. For example, just take a look at our Groomsmen Brown Leather Flask.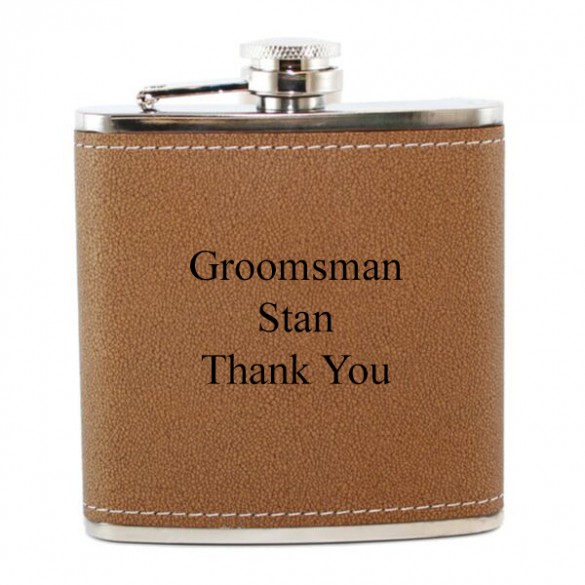 An ideal customized bridesmaid gift could be an engraved essential oil locket, an engraved jewelry box, or a customized bottle opener. Those are just three of our many available options. The extra touch of a custom name or message on each personalized gift will be an unexpected, smile-inducing touch that your wedding party will remember. Want to get a bit creative with your gift? Try our Wedding Party Bridesmaid Engraved Wood Hangers on for size!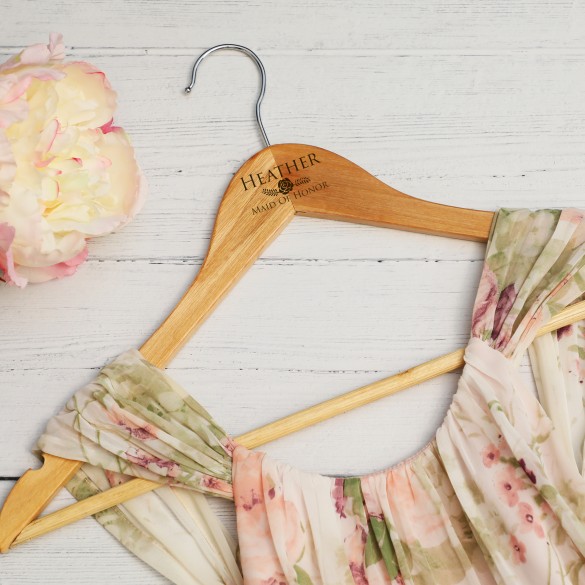 Custom home décor also makes a fabulous wedding present or custom anniversary gift. Who would ever turn down something beautiful, practical, and made just for them? You know your recipient's style and tastes, so use this knowledge to guide your gifting. Do your recipients love cooking? Start with custom kitchenware. Do they live on a golf course or skip work every other Friday to hit the links? Maybe a personalized golf gift would be most appropriate. You could also go with something simple and quaint, such as our Happy Marriage Personalized Recipe Box.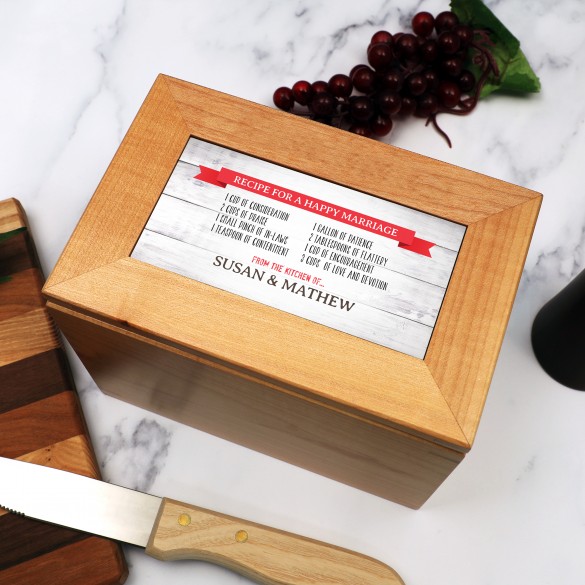 No matter what you choose, the extra thought you put into ordering a one-of-a-kind wedding gift will always be appreciated.
ForAllGifts: Your One-Stop-Shop for Custom Gifts for All Occasions
From weddings to birthdays and retirements, a personalized gift is the perfect way to mark a memorable occasion and make your loved ones smile. At ForAllGifts, we have a variety of high-quality and customizable gift options that are sure to delight any recipient. Browse our catalog today to get started or contact us for more information!