Say "Thank You" to Your Favorite Teachers with a Custom Gift
You don't have to wait for Teacher Appreciation Day to thank the educators in your life. There's no time like the present to show how much their hard work and dedication to your school or your children truly means. For that matter, you can show your appreciation for the effect they've had in your life on a personal level. Now that students have returned to class it's more important than ever to let teachers know that you appreciate all they do. This really rings true when considering how they're being forced to grapple with the myriad of ways in which COVID-19 is presently impacting their jobs. If you're wondering how to thank teachers for doing their best in such challenging times, consider a thoughtful, personalized gift.
Below, we've put together a few ideas of the best personalized gifts for teachers during the COVID-19 pandemic to spark some inspiration. Read on and take a look at the ForAllGifts guide to personalized gifts for teachers and get some great ideas today!
Gifts for Home, the Classroom, and On the Go
Just like the rest of us, most teachers rely on a strong dose of coffee to get through a grueling morning. That's why our Monogrammed Tavern Coffee Mug is an excellent gift option. This rustic, old-world style mug really shines, especially when customized with your teacher's name or a short phrase. Its 16 oz capacity provides plenty of fuel to help teachers hit the ground running and start off a successful day.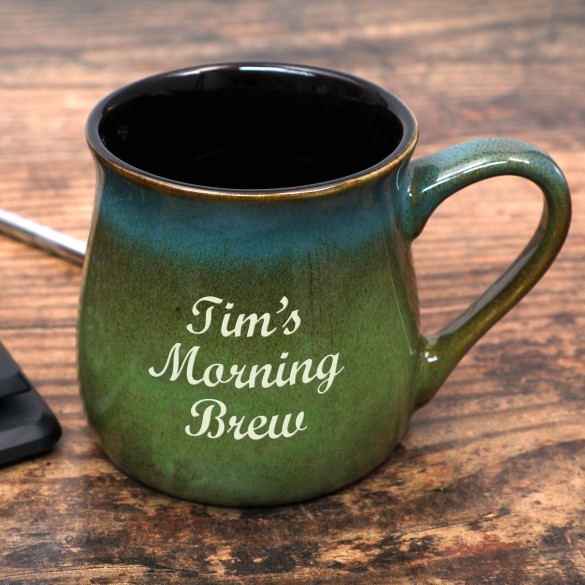 If you're looking for something that's more easily portable, consider one of our custom travel mugs for teachers. It's hard to go wrong with a high-quality coffee tumbler that will move from home to classroom with ease. Teachers will feel the love every morning when they pick up these custom travel mugs, complete with your personalized message. Pictured below is our Red Polar Camel Travel Mug, which has an impressive 20 oz capacity.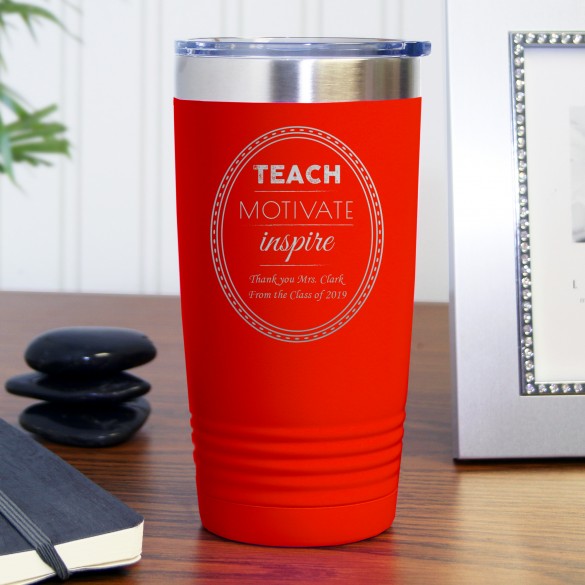 Of course, not all teachers drink coffee. Therefore, it's a good idea to diversify and consider more than just one style of gift when shopping for your favorite educators. If it's a creative gif idea that you're searching for, our Personalized Chalkboard Easel will pass the test with flying colors. This item doubles as a message board to the class and contains small corkboard for tacking notes on the other side.
Continuing with the idea of taking the unique and expressive gift route, our Custom Wooden Wheelbarrow Kit stands at the head of the class. Each of these custom gardening gifts offers plenty of space for a personal message. There's also ample room for peat pellet and seeds needed to grow a few beautiful blossoms. It all comes together in a quaint little wooden wheelbarrow planter.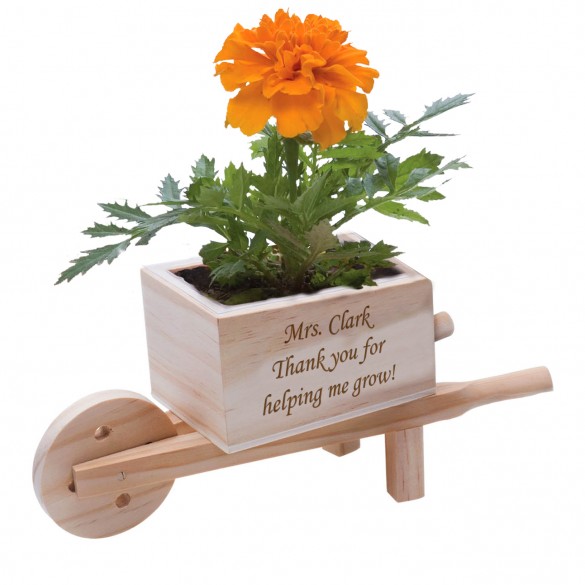 ForAllGifts Is Your Go-To Source for the Best Gifts to Thank Teachers
If you're on the fence in regard to deciding which of our items will make the best custom gifts for teachers in your life, take some time to scroll through all of our options. Your recipients will forever appreciate the thoughtful gesture, no matter how small of a gift you choose. Even better, you'll spread a little kindness during a hectic and unpleasant time that's stressful for students and teachers alike.
Don't hesitate to contact us if you have any questions about these gifts or any of our other items!