Show Appreciation for Your Employees with Personalized Corporate Holiday Gifts!
As hard as it might be to believe, the holidays are right around the corner. After such an unusual and difficult year in the world of business (and the world in general), it's especially important to show appreciation for your hard-working staff. A personalized gift is a great way to thank and recognize your employees and all of their dedication, talent, effort, and contributions to the company. At ForAllGifts, we offer a wide variety of one-of-a-kind options that are sure to make any employee feel truly appreciated.
Classic Custom Gifts for Employees
The best personalized gifts for employees often tend to be the old standbys. One example would be our engraved money clips. These are a great option for nearly any demographic. Our Sterling Silver Engraved Money Clip, pictured below, is a classy, useful, and attractive gift that will show any employee that they are truly valued by your company.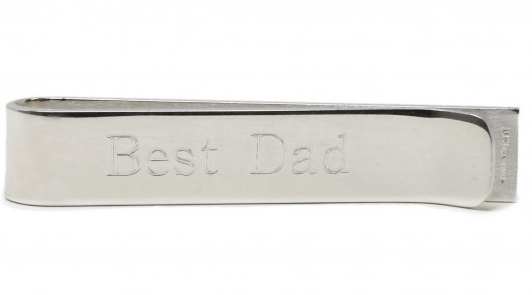 If you want to surprise your workers with a gift that's even more memorable, our engraved skeleton pocket watch is sure to succeed. The unique style of these old-fashioned pocket watches revives a classic gift standard with an extra air of dignity which will have all recipients standing tall and proud.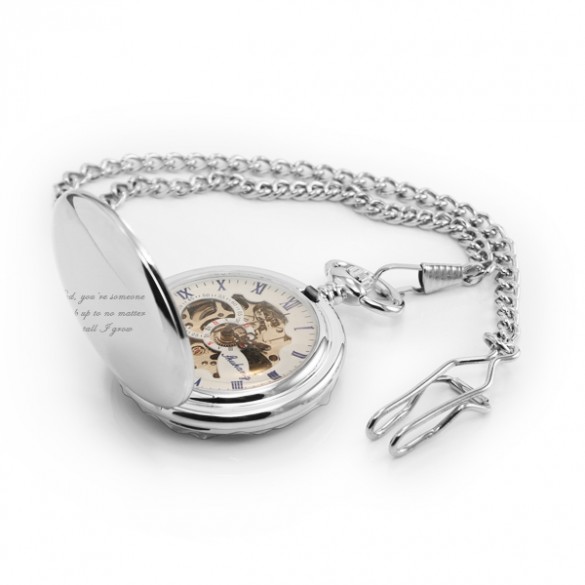 Custom Drinkware Gifts
Another great go-to gift category for rewarding employees is found in our collection of personalized drinkware. Customized travel mugs, for example, are a natural choice, since practically everyone can use them. Whether your employees drink water, coffee, tea, juice, or even prefer to sip on wine, these make handy and highly appreciated gifts. One great example is pictured below, in the form of our 16 oz Personalized Brown Leather Travel Mug.
Many corporate employees would also love to receive a personalized flask set, such as our Vintage Compass Personalized Brown Leather Flask Set. This customized flask gift is distinguished by its caramel-colored vegan leather, which strongly holds up to repeated use. If neither of these seem like the right fit for your company, custom shot glasses, stemless wine glasses, and other styles of drinkware gifts also make great options for those who enjoy a draught of their favorite drink after work.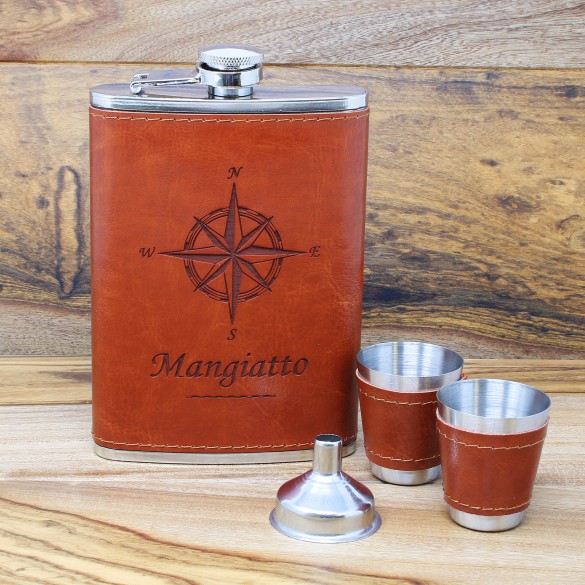 ForAllGifts Has Options for Every Business and Budget
When it comes down to it, the best personalized gifts for employees are given with a high degree of thought and consideration. They should express a genuine "Thank You" for all their hard work. Exactly which gifts best achieve this vary based on who your employees are, their preferences, and your budget. Even modest personalized business gifts will lead to happier employees. Everyone is more motivated to do their absolute best when they know their efforts are truly valued.
Interested in other types of custom holiday gifts for employees? Take a few minutes to explore our offerings. We're ready, willing, and eager to work with you to make sure you find the perfect items.