Treat Your Special Someone to a Personalized Gift This Valentine's Day
Valentine's Day has a way of sneaking up on us, so if you're determined to find a thoughtful gift that your loved one will really appreciate, now's the time to start planning. Here's the good news: Even if you're at a complete loss when it comes to customized gift ideas, ForAllGifts has you covered. With our catalog of personalized products, you can go beyond traditional roses and chocolates and opt for something more personal and meaningful.
Personalized Gifts for Him
Shopping for the special guy in your life? ForAllGifts has a variety of thoughtful, high-quality gift options that he's sure to love. For example, an engraved pocket watch will take his style up a few notches, while providing him with an easy way to keep track of the time. Don't worry – this isn't your great-grandfather's pocket watch. Each has a modern, sharp design, smooth black polished finish, and space for a thoughtful engraved message. This unique & engraved Valentine's Day gift is a no-brainer for any guy who's always fashionably outside of the box.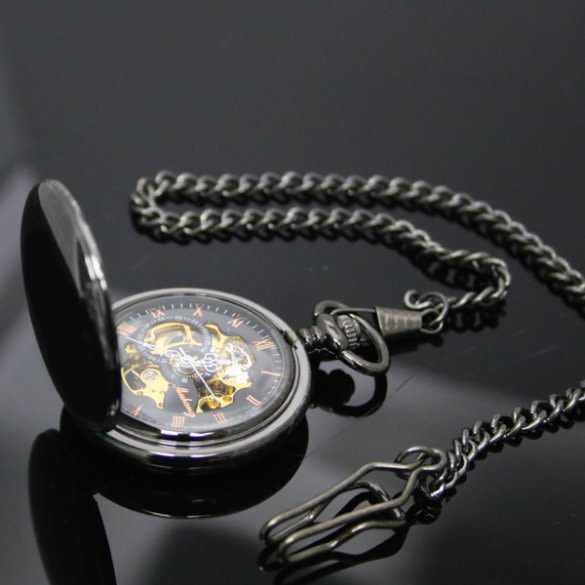 Alternately, if you're looking for a wearable gift that will appeal to even the most jewelry-phobic of guys, our personalized photo dog tags are a great option. These personalized gifts are comfortable to wear under a shirt and allow him to keep a favorite full-color image close to his heart.
Customized Gifts for Her
Whether you're searching for a custom Valentine's Day gift for your girlfriend, fiancée, or wife, it's hard to go wrong with personalized engraved jewelry. This year, you can give her something that she'll cherish forever, such as our custom heart locket. This beautiful locket features a unique envelope-style design with an engraved name on the front and a secret message hidden inside. Custom women's necklaces make the perfect gift for your sweetheart – or any other lady in your life (a mother, grandmother, or aunt, perhaps) who needs to know she's loved.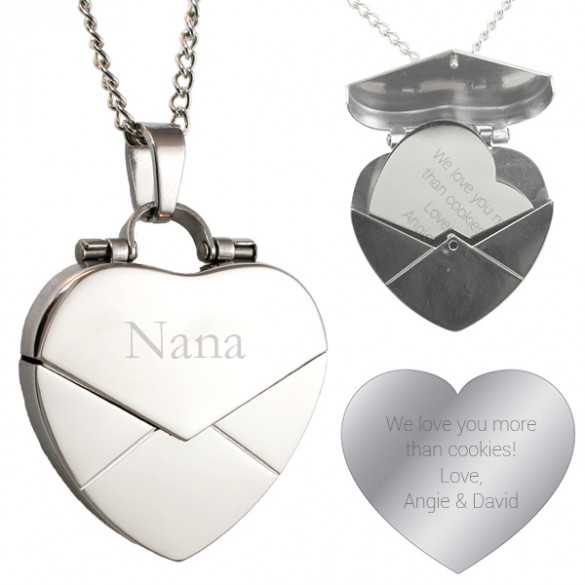 Birthstones add a gorgeous, personalized touch to any piece of jewelry. Why not adorn your leading lady with this attractive custom birthstone necklace? Its smooth, elegant infinity design is a powerful symbol for couples, and adding birthstones takes the sentiment up to another level.
Unique Valentine's Day Gifts
If you're looking for something truly special to give your loved one this Valentine's Day, ForAllGifts is here to help. In addition to our grand array of engraved gifts for men and women,  we also have a vast selection of other assorted items that anyone will love! For example, an engraved heart crystal keepsake is the type of personalized gift that will easily become a family heirloom as the years go on. By preserving an eye-catching 3D image within the glass, you can capture a memory that will feel even more alive than the photo it was based on. This unique item is truly the perfect gift for him, her, and loved ones of all ages!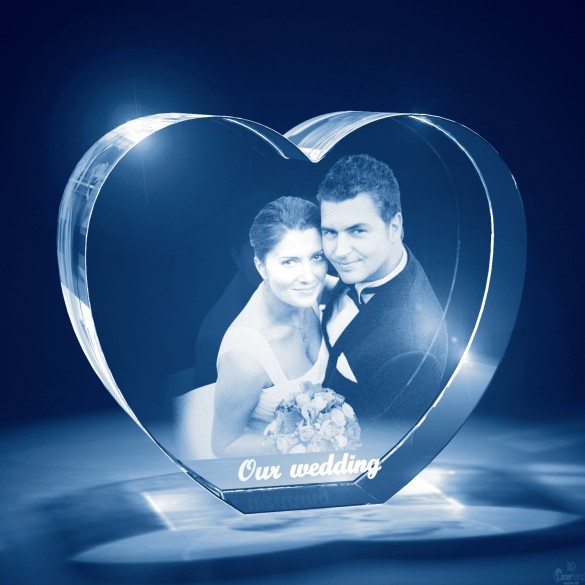 ForAllGifts Has Everything You Need for a Memorable Valentine's Day Gift
At ForAllGifts, you'll find a variety of custom gift options, including personalized keychains, personalized picture frames, engraved medical bracelets, and more. Custom gifts let your sweetheart know that you thought ahead and went to the trouble of designing something just for them.
Have questions about our products? Feel free to contact us today!