Men's Brown Leather Bi-Fold Personalized Wallet
Description
A classic men's wallet gets a facelift! This personalized wallet is made of high quality brown leather, and hearkens to the classic men's bi-fold that fit comfortably in a back or chest pocket. A wonderful gift idea for fathers or husbands, this wallet will be loved! It features an ID window, 3 credit card slots, 2 hidden card slots, 2 bill sections, and zippered section for large bills or bank checks. A great birthday gift! Personalize this fantastic wallet with up to a two-line engraving of a name or message for a friend or loved one. By adding a premium graphic, you can add a more personal meaning to your gift!
Size: 4 1/2" W x 3 1/4" H x 1/2" D (folded)
View Graphics Options:
View Gift Box Option: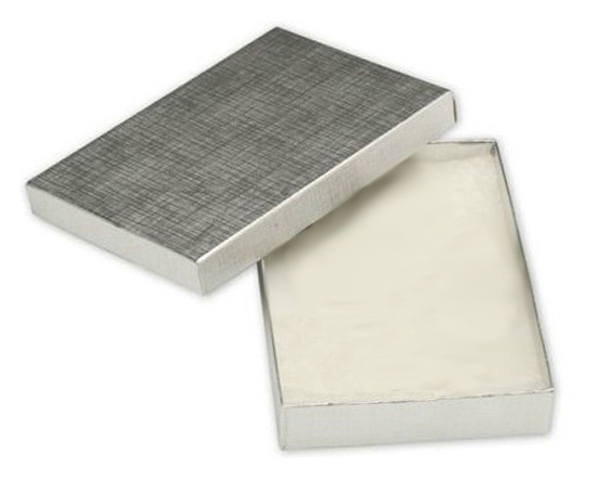 Additional Information
If you're looking for the best custom brown men's wallets or personalized bifold wallets for him, look no further; you've just found both in one item! Our Men's Brown Leather Bifold Wallet has a simple design and timeless fashion that make it highly popular as a gift for men of all ages. Each of these personalized brown leather wallets is durable, fashionable, and convenient in size. Their bifold design makes them easy to fit into shirt pockets and pants pockets. They offer plenty of storage utility, as each has 3 card slots, 2 additional hidden card slots, a 4 sleeve removable section to hold pictures & ID cards, an ID window, 2 bill sections, and a large zippered section for paper currency and checks. 
Personalized Wallet Features:
Size: 4½" W x 3¼" H x ½" D (Folded)

Engraving Area: Up to 2 Lines of Engraved Text on Front Surface

Style: Personalized Bifold Wallets

Material: Genuine Brown Leather

Storage: 5 Total Card Slots (2 Hidden), 2 Billfold Areas, 4-Sleeve Removable Transparent Card Pocket, ID Window, Large Zippered Section

 Upgrades: Premium Graphics and Gift Boxing Available for Added Fee
These custom bifold wallets for men are 4½ inches wide by 3¼ inches high by ½ of an inch deep when folded. Every one is engraved with up to 2 lines of text, which typically are used for your recipient's name. Any man would be delighted to be presented with such an attractive wallet bearing their name, especially when knowing the level of thought that goes into such a gift. For an upgrade fee, these wallets can be placed in gift boxes and can also include premium graphics - please contact us if you'd like to know more details. If you like this item and wish to see more like it, we have many other styles of custom brown men's wallets and personalized bifold wallets for him. To view them, all you have to do is click on the links in the previous sentence.
Top Sellers in Wallets & Personal Carriers