Personalized Black Credit Card Wallet with RFID Security
Description
** CLEARANCE - WHILE SUPPLIES LAST **
A wonderful gift for someone heading overseas or studying abroad! When relying on credit or debit cards instead of cash or check there are some risks. With the RFID blocking technology, this personalized credit card holder will securely hold your credit cards from people trying to remotely scan and duplicate them. This will put to rest any worries about people stealing your funds! Features a clip to attach to nearly any bag, briefcase, or coat. Sure to be used on every memorable trip! Engrave a name and date that indicates your travels or group of travel companions. The dark black lettering of your personalization will surely impress! Enhance your personalization with one of our premium graphics. 
View Font Choices: 

View Graphics Options: 

View Gift Box Option: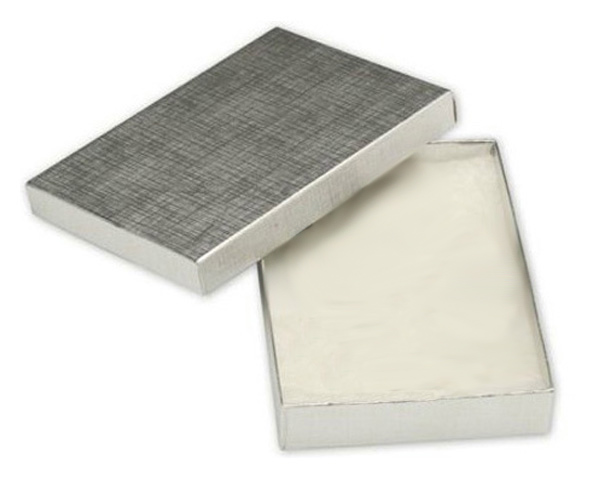 Additional Information
Personalized card holders & personalized credit card wallets always make for useful and much-appreciated gifts. If you need proof of this fact, simply consider our Black Credit Card Wallet with RFID Security. These customized RFID blocking card holders and wallets for him & her are highly convenient in a variety of situations. First and foremost, their scanner blocking technology keeps personal ID cards and credit card numbers safe and secure from identity theft. This feature makes them perfect for travelers, students, and anyone setting out to explore unknown or heavily patronized spaces. A clip at the top attaches to items such as keychains, belt loops, bag handles, suitcases, briefcases, water bottles, and other items to prevent the wallets from being dropped or lost. 
Customized Passport & Card Holder Features:
Size: 4" W x 3" H

Personalization: Two Lines of Engraved Text in Your Choice of Several Fonts

Style: Personalized Card Holders with RFID Scanner Blocking Technology

Color: Black with Darker Black Engraved Lettering

Attachment: Handy Clip for Attaching to Other Personal Items

Upgrades: Premium Graphics and Gift Boxing Available for Additional Charge
These personalized credit card wallets are 4 inches wide by 3 inches high, making them a convenient size to store and transport nearly anywhere. Each has a black body which is engraved with darker black lettering to make your name, message, or other custom engraved content really stand out. For an additional fee, premium graphics can be added, as can gift boxing. Interested in seeing more of our personalized card holders? If so, just click on the following link, which opens in a new tab, to check them out!
Top Sellers in Wallets & Personal Carriers