Personalized Cardinal Memorial Keepsake Box
Description
Some say when you see a red cardinal it is a sign of a passed loved one letting you know they are always with you. This beautiful symbolic bird is perched on a branch of a dogwood tree, also symbolic for resurrection and faith. Keep this loyal red friend near with a charming customized jewelry box engraved with your loved one's name. Whether you use the small glass box for personal belongings and keepsakes or for items dear to your loved one, this is a beautiful way to honor the life you will always remember.
Box measures 3 3/4" Wide x 3 3/4" Long x 2 1/2" Tall
Hinged closure
Packaging:  boxed
View Gift Box Option: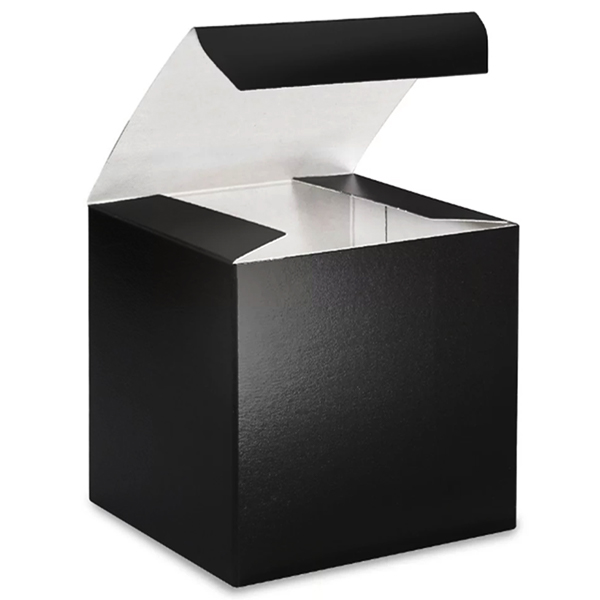 Additional Information
Our Cardinal Personalized Memorial Keepsake Boxes make excellent custom sympathy gifts for grieving friends and family members. They also are a wonderful gift to buy for yourself when seeking to honor the memory of a lost loved one. Cardinals are traditionally thought of as a symbol that someone is looking down on you from heaven, lovingly keeping watch. That's why in addition to their beauty, these bright red birds have such a comforting presence. These clear glass boxes each have a picture of a cardinal perched atop a dogwood branch. There's additional symbolism here too, as dogwood is associated with faith and resurrection. 
These custom memorial keepsake boxes have a decorative border, as can be seen in the images above. They can be used to hold jewelry or other treasured personal items. A hinged closure keeps contents held safely inside. Due to their sturdy construction and upright orientation, they can also be employed as unique engraved memorial plaque keepsakes.
Keepsake Box Features:
Size: 3¾" W x 3¾" H x 2½" D
Engraving Area: To the Right of the Cardinal
Style: Personalized Memorial Keepsake Boxes
Graphics: Bright Red Cardinal on Dogwood Branch with Flowers
Color: Clear Glass
Custom Engraved Sympathy Gifts: Two Lines of Text - Up to 20 Characters Each
Presentation: Standard Box Included
Upgrade Options: Rush Delivery, Gift Box, and Gift Card Available for Added Fees
These top-notch custom sympathy gift ideas are sure to bring comfort and peace to any and all recipients. In terms of size, each is 3¾ inches wide by 3¾ inches high by 2½ inches deep. Each has the message "In Loving Memory of" engraved above the picture of the cardinal. To the right of the cardinal, two text lines (up to 20 characters each) are provided. This is an ideal area for including the name of a lost loved one, a favorite quote, years of birth and death, or any other special desired text. Each is shipped in a box for protection and presentation purposes, though for an upgrade fee, a special gift box can be included. Other available upgrade options include a gift card and rush delivery service. If you'd like to order these alongside any of our other personalized memorial keepsake boxes or unique engraved memorial plaque keepsakes, we encourage you to click on the preceding links.  
Top Sellers in Jewelry Boxes