Amazing Blessing Personalized Jewelry Keepsake Box
Description
Perfect for any special lady in your life, this customized trendy watercolor design is fit for any occasion! Whether it is a friend, relative or loved one; this glass jewelry box is both useful and beautiful. It's a great gift for a girl who's just been baptized, teens who are newly confirmed, or women of any age for both religious and non-religious occasions. Add a stunning detail to any room with this one of a kind keepsake box. Please contact us with any questions regarding price, character limit, additional details, or anything else you need in your online shopping experience.
Box measures 3 3/4" Wide x 3 3/4" Long x 2 1/2" Tall
Hinged closure
Packaging:  boxed
View Gift Box Option: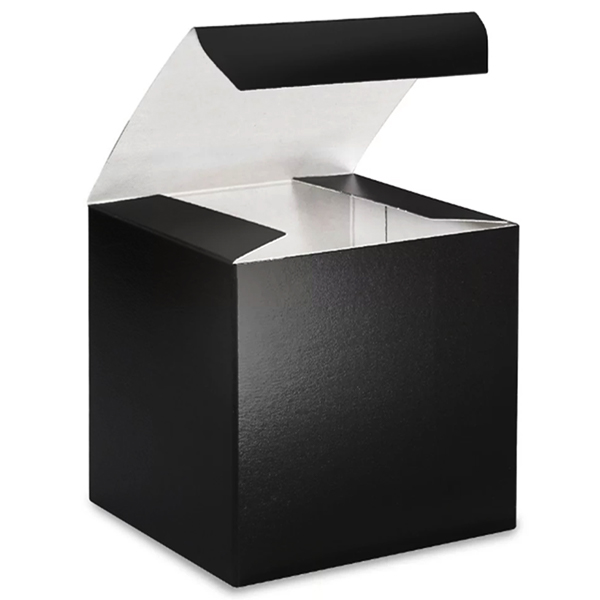 Additional Information
Personalized Baptism Gifts | Glass Keepsake Jewelry Box | Gift Ideas
If you're looking for the best personalized baptism jewelry gifts, our Amazing Blessing Glass Keepsake Jewelry Box is sure to be a hit. Great as Christening gifts, birthdays, graduations, or most any other special occasion, these are personalized gifts that any girl will love. A child's Godparents, parents, grandparents, or family friends can gift a little girl with this gorgeous glass box on her special day for an item that she'll treasure for a lifetime. Each box is made from clear glass with intricately detailed edging. The front has a large pink watercolor heart and contains text reading, "You're an amazing blessing in my life."
Jewelry Box Features:
Size: 3¾" W x 3¾" L x 2½" H
Custom Text: Two Lines of Up to 15 Characters Each
Style: Personalized Baptism Keepsake Jewelry Boxes - Birthday Jewelry Gifts
Material: Transparent Glass with Pink Watercolor Heart
Packaging: Arrives Boxed
Custom Engraved Baptism Gifts: Child's Name Engraved on Front of Both Boxes
Upgrade Options: Rush Delivery, Gift Card, and Upgraded Gift Boxing for Added Fees
This is a great box in which to place baptism jewelry gifts or jewelry given for a birthday or a "just because" kind of present. Each is 3¾ inches wide by 3¾ inches long by 2½ inches tall. Consequently, it's a perfect size to put on a bedside table, dresser, vanity, mantel, or other area of prominent display. A customizable text line is placed both above and below the standard text. Up to 15 characters can be added to each, offering an ideal place to list your name and that of your recipient. These personalized gifts are ideal for such a special occasion as a Christening, birthday, graduation, confirmation, or other big day, be it religious or secular. It's a perfect way for girls to celebrate their faith, but can also make a nice baby gift or even a precious wedding or Valentine's Day gift for a grown woman.   
If you'd like to pair these gifts up with baptism bracelets, necklaces, wall crosses, or engraved sterling silver jewelry gifts, feel free to click on the preceding links or to simply search & shop our site.
Top Sellers in Jewelry Boxes